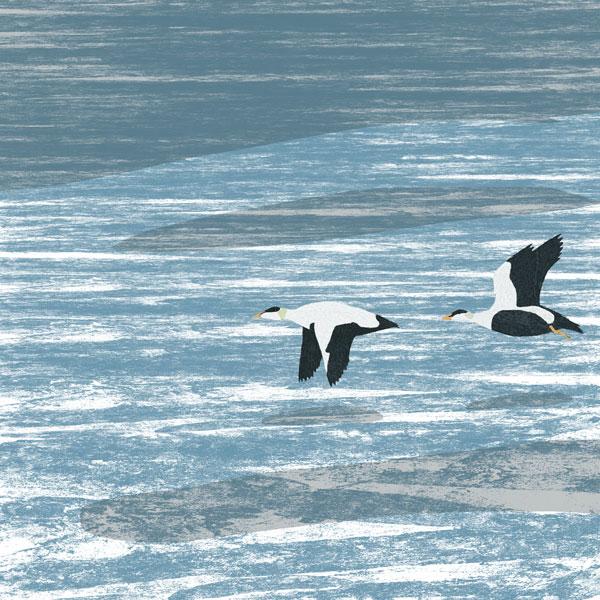 eider ducks
Prints
What a fabulous sound these little guys make, what a shame you can't include that in a print! 
A perfect gift for those who love beautiful seabirds.
This print measures roughly 180mm x 180mm, comes signed with edition number and mounted.
The total size including mount measures roughly 300mm x 300mm.
£45.00
Out of stock