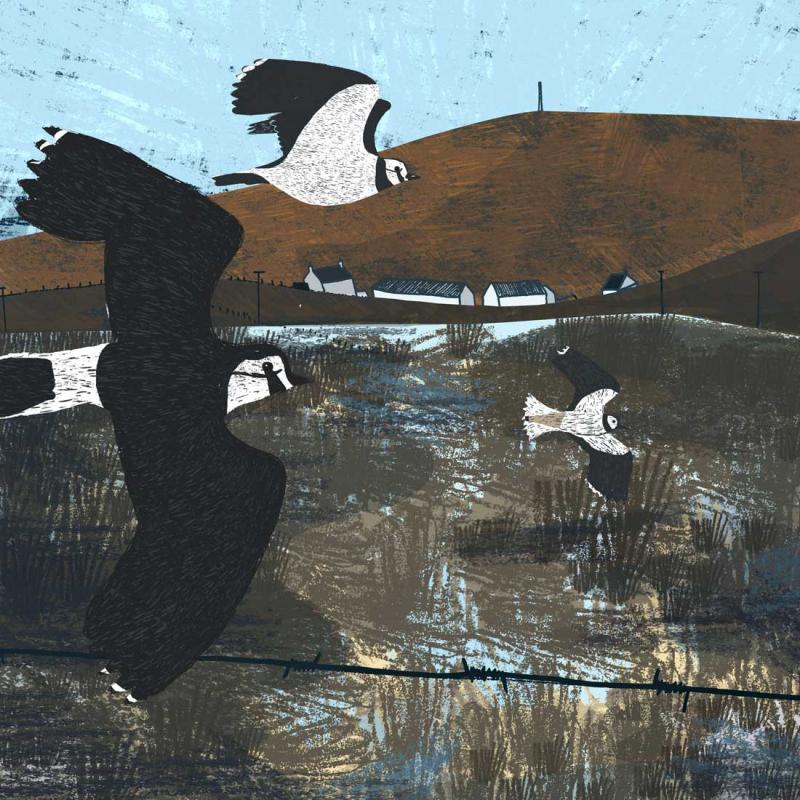 orkney lapwings, limited edition print
Prints
I have visited Orkney on two separate occasions now and can't wait to visit again. Having the time to stop and watch the local wildlife go about their daily routine was a real treat. 
This print measures roughly 390mm x 390mm, comes signed with edition number (limited run of 50) and mounted. 
The total size including mount measures roughly 500mm x 500mm.
Not many of these available now, so be quick if you want one!
£100.00
Out of stock